Prestige Low Surface Temperature Towel Radiators
23 May 2019 13:54:46
Prestige Low Surface Temperature Towel Radiators
Setting the Benchmark by Passing Stringent BSRIA, UK Standards
We are one of the few companies in UK that have received a certificate by meeting stringent standards set by BSRIA, UK. These standards have been set for towel radiators that claim to maintain low surface temperature and keep it under 43OC. Here, we will give you an insight into main features and benefits of our Low Surface Temperature Towel Radiators, provide details of surface temperature tests that have been performed by BSRIA, and answer a few of the questions people may have about our Low Surface Temperature Towel Radiators.
An Insight into Prestige Towel Radiators - That Meet UK Standards for Low Surface Temperature Towel Radiators.
Top 8 Features of Prestige Low Surface Temperature Towel Radiator.
Suitable for care homes, rented accommodation, hospitals, and other locations where maintaining low surface temperatures is essential to avoid direct contact with parts of the heated towel rail.
You can choose between right or left hand side installation of the element.
The thermostatic element comes in 5 different outputs.
Prestige Low Surface Temperature Towel Radiator has very low standby consumption of power.
It has double over heating protection.
Our Low Surface Temperature Towel Radiator is ideal for zone one bathrooms due to its IPX5 rating. Zone 1 consists of 0.6m area outside the shower or bath. Additionally, IPX5 rating means our towel radiator is well-protected from jets of water of low pressure.
You can leave the heating element switched on without having to worry about an increase in your energy bills, since it has very low standby power consumption.
Can be used with a thermostatic control plate. (see our quick code 17808).
5 Main Benefits of Using Prestige Low Surface Temperature Towel Radiator.
Benefit #1
Clear Status Indicator: When you turn on the towel radiator, the heating element will start heating up to a pre-determined temperature of 43OC. In addition, when the towel radiator is switched on, the radiator will indicate the ON status through a blue LED light in the control panel.
Benefit #2
Temperature is Always Below 43OC: The good thing about the Prestige Low Surface Temperature (LST) Towel Radiator is that until the time temperature goes below 43OC the heating element remains automatically switched off and continues to function thermostatically to ensure that the temperature stays below the 43OC mark.
Benefit #3
Timer Function: Apart from temperature control, our towel radiator also has a timer function. You can activate the two-hour timer and the radiator will automatically turn off after two hours.
For example, if you want to switch off your towel rail after it is used in the morning then this timer function will prove to be useful. When turned on, this function will dry & heat your towels for two hours and then automatically turn off. Very cost affective and energy saving!
When the timer is running you will notice a red LED light on the control panel. If you want to deactivate the timer, all you will have to then do is press the timer button again. The radiator will then revert to its normal heating mode and the blue LED light will turn on.
Benefit #4
Anti-freeze Function: If the heating element stays connected with the main power supply, the temperature sensor controls the heating to remain at a stable, medium temperature.
However, when you turn off the heater, the anti-freeze function becomes active. If temperature goes below 6OC, the anti-freeze function will automatically turn on the heating element so that heating medium can be prevented from freezing.
Benefit #5
Our LST Towel Radiators can be used with a wall control plate, see Quick Code 17808. This is ideal for elderly users. They can increase or decrease the output with 5 different outputs and still maintain safe surface temperatures.
Low Surface Temperature Towel Radiator – Specification.
Available in Widths: 750, 600, 500, 450, 400, and 350mm.
Available in Heights: 1800, 1600, 1400, 1200, 1000, 900, 800, 700, and 600mm.
Colour matching power cable.
Outputs of: 200W, 300W, 400W, 600W & 800W.
Zone 2 water proof rating of IPX5.
BEAB approved with low-voltage directive.
Element Fittings: UK ½" BSP.
BSRIA Certification.
Details of Surface Temperature Test on our four Electric Towel Rails (Carried Out by: BSRIA)
Here, we share details of the surface temperature tests that were performed on four of our electric towel rails. The tests were performed between 14 January and 21 February 2019.
These four electric towel rails were "ladder" style towel rails, manufactured using chrome plated steel. These towel rails have heating elements (of 43D type) and are thermostatically controlled. Additionally, these have been designed in such a way to control the temperature and not allow it to go above the 43OC mark.
The objective of the tests was to check whether the surface temperature of these electric towel rails fulfilled the requirements after being allowed to heat up. The test also examined if the towel rails maintained thermostatic control of temperature for a minimum of 1 hour.
Scope of work involved measurement of surface temperature of these towel rails and keeping note of their peak power consumption. The technique used consisted of installation of all four towel rails inside a thermal chamber. During the test this thermal chamber was conditioned so that it maintains a minimum temperature of 20OC in the chamber's center. Chilled water panels were used for performing this conditioning.
Temperature readings were taken at an interval of every 100 seconds. It was found that internal thermostat achieved temperature control by monitoring the temperature of internal fluid and by continuously cycling between on and off states. Heating elements installed in the towel rails also assisted in this task. The test also kept note of the power consumption by each of the electric towel rails when they were in temperature control cycle.
The BSRIA test confirmed that each of the electric towel rails were able to maintain an average surface temperature under 43OC and as such, these towel rails adhered to the guidelines provided in the NHS Estate guidance document titled, Safe Hot Water and Surface Temperatures.
Frequently Asked Questions.
Question #1
How Prestige LST Radiators are better than others?
Some sellers of LST towel radiators install low powered elements to heat the towel radiators up. For example, they may use 40W or 80W elements, which will heat up the radiator but will only provide minimal heating. It's almost like trying to heat up a radiator with a light bulb which would hardly do anything and that is how they are able to call their towel radiators, low surface temperature.
On the other hand, our towel radiators use higher powered elements with outputs from 200W, 300W, 400W, 600W & 800W range and yet they are still able to maintain "safe working temperatures". Our radiators will maintain 43OC no matter what element is used and will heat up the room as well as keeping towels warm & dry. These radiators are proven and certified safe by BSRAI UK.
Question #2
What happens if someone accidentally turns the element off?
If the element is receiving power supply and temperature close to the sensor goes down under 6OC, anti-freeze function automatically turns on the element so that heating medium does not freeze. You will notice that blue LED light is flashing slowly every three seconds when the anti-freeze function is active.
Question #3
Does the radiator carry any warranty?
The radiator comes with a warranty of 15 years and the electrical element carries 2 years warranty.
Question #4
Is it possible to tamper with the element, which in turn results in harm?
It is not possible to tamper with the element, you will not have to worry about any harm that could be caused by this low surface temperature towel radiator, it's either on or off!
Question #5
How to control the towel radiator?
The good thing about our towel radiator is that it can also be controlled from the wall control plate. Users do not have to bend down to the element below to use the controls. This feature is especially useful for elderly people as they can control the towel radiator from head height. In addition, the control plate can use as little as ⅕ of the power of the element. This means it uses full element power, but it is still safe and still within 43OC, making it eco-friendly and LST.
Shop all our LST range by clicking the link below. Please do not hesitate to contact the CNM Team for further information or advice.
https://www.cnmonline.co.uk/low-surface-temperature-towel-rails.html
See below our social platforms where you can find many more items, our projects & more. We love to hear from our customers so please feel free to leave us a review.
Facebook: www.facebook.com/CNMOnlineUK
Instagram: www.instagram.com/CNMOnlineUK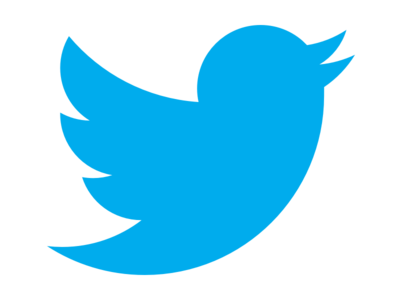 Twitter: www.twitter.com/CNMOnlineUK

The CNM Team!
Posted in
News
By
Jessica Simpson