Business Terms and Conditions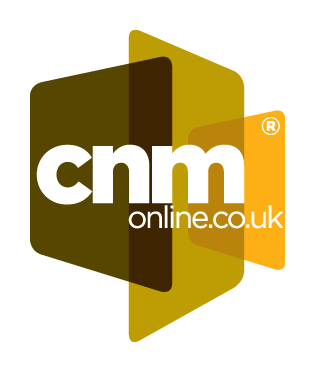 Terms and Conditions for Business Customers
1 General
1.1 This website is owned by Prestige Radiators Ltd, a company registered in England (company number 6659652) registered office at CNM Online, Unit2, North Point Business Park, Eggborough, GOOLE, DN14 0JT. ("we", "us")

CNM Online is a trading name of Prestige Radiators Ltd

1.2 You are registered with us as a business customer and these terms and conditions of sale apply to transactions between you and us.

1.3 By purchasing any products and by using this website you acknowledge that you agree to be bound by and comply with these terms and condition.
2 Purchases of Products
2.1 The placing of a product on our website is an invitation to accept offers for such product and is not an offer to sell at the listed price nor is it binding on us. We are under no obligation to accept your order (whether the order has been confirmed and the credit card been charged).

2.2 We will acknowledge by email your order for a product at the time you place your order. We will then notify you within 5 days of such email whether we have accepted your order.

2.3 Any order (accepted or not) is subject to the availability of the product. If the product becomes unavailable prior to delivery, we will then notify you within 14 days of acceptance of your order and give you the choice to cancel the order and receive a full refund or the choice to select an alternative product. If payment has been taken for the product and you have cancelled the order, we will issue a refund within 30 days of receiving notification of cancellation of your order. If you choose an alternative product these terms still apply. If payment has been taken for a cancelled order, we will refund any overpayments. Any underpayments will be taken before we ship the item(s).

2.4 In the event an item has been incorrectly priced due to an error, we will notify you within 14 days of accepting your order of the correct price by email and we will give you the choice of either purchasing the product at the correct price or cancelling the order. If payment has been taken for the product and you cancel your order we will, on return (if the item has been sent out) issue a refund within 30 days of such return or notice of cancellation (where no product has been sent out). If only some of the products, you ordered are mispriced that will not affect the order in relation to any products which were priced correctly, we will deliver these products to you in accordance with these terms.

2.5 If you wish to return your purchase, please inform our customer service team within 14 days of the delivery date. After we receive your returned item and inspect its condition, we will process your refund or exchange. Refunds will be sent to your original method of payment. Please allow at least fifteen (15) days from our receipt of your item to process your return.
3 Deliveries
3.1 The products will be delivered to the address you give when you place your order however we reserve the right not to make deliveries outside of the United Kingdom.

3.2 Risk in the Products passes to you when the Products are signed for at the delivery address stipulated in your order. We accept no responsibility for any damage or loss to the Products after risk passes.

3.3 Upon receipt of your order you will be asked to sign for the goods received in good condition. If the package does not appear to be in good condition, then please refuse the delivery. If you are unable to check the contents of your delivery at the point of delivery then please sign for the parcel as "UNCHECKED" any damages MUST be notified to CNM within 24 hours of delivery.
3.4 We will inform you as soon as possible after acceptance if we are unable to deliver the Products to you on the date specified by you and you may agree an alternative delivery period or you may cancel the order. In no event shall we be liable to you for any losses you may have for any delay in delivery and time of delivery shall not be of the essence of the contract.

3.5 If you fail to take delivery of the Products and without prejudice to any other rights and remedies available to us, we may:

a. Store the Products until actual delivery and charge you the reasonable costs (including, without limitation, insurance) of storage.
b. Sell the Products at the best readily obtainable price and either: &

i. Where you have not already paid for the Products, account to you (after deducting all reasonable storage and selling expenses) for any excess over the price you agreed to pay for the Products or charge you for any shortfall below the price you agreed to pay for the Products; or

ii. Where you have already paid for the Products, account to you (after deducting all reasonable storage and selling expenses) for any proceeds received.

3.6 Deliveries for large heavy items, i.e., storage heaters are not door to door and dependent upon the driver may be left with you at the kerbside.
We will endeavour to deliver your goods as soon as possible and will try to meet your delivery instructions.

We will make every effort to deliver your goods within the time stated on our website, but we will not be liable for any loss caused to you by late delivery.
If you do not receive your goods within the stated delivery period, please contact us by telephone or e-mail and we will contact our couriers on your behalf.
Please be aware that for repeated delivery attempts organized by yourself with the courier company outside of the "normal" delivery schedule from CNM you may be charged an additional fee to cover the re-delivery.

We would ask that you check over the product/s on delivery and if damaged please make the courier aware, by writing on docket / handheld computer.
The couriers are obliged to wait while you inspect the goods. If the courier will not wait, please accept and sign as "DAMAGED". If the packaging appears damaged, please state this on the delivery documentation, this will help us to make claims on your behalf from the couriers should the item prove to be beyond repair. If you sign for a 'Clean Bill of Delivery', any insurance claims against the courier for damage in transit will be void.

You shall then give CNM Online an opportunity to inspect the goods within a reasonable time following delivery and before any use is made of them. If you should fail to comply with these provisions the goods shall be conclusively presumed to be free from defect or damage and you shall be deemed to have accepted the goods.
Items you order from CNM Online may sometimes be sent in more than one delivery, even if you've requested that you receive them all together. For example, you may receive multiple deliveries if your order contains an oversized item that needs to be dispatched separately.
Regardless of the number of deliveries you receive, you will only be charged the amount that was originally quoted to you at the time you place your order.
Extra Items Delivered

If, by mistake we supply you with extra items you have not ordered or paid for you must notify us immediately. We may ask for you to return the goods back to CNM Online, if we do, we will nominate a courier or service to use, we will refund postage costs for the nominated service only.

If you are unable to return the goods by our nominated service we may be required to collect the goods from you, we will notify you of a date when these items will be collected and will assume unless told otherwise that the collection address will be the original delivery address, should the collection fail due to you not being available you will be liable for the costs involved for the failed collection and subsequent collection attempts.

If you do not adhere to this procedure and are found to be in possession of goods that you have not paid for, you will be charged for the goods.
See also point 7 Prices & Payments


4. Right to Cancel an Order
\
4.1 You have the right to cancel your order any time up until it has been dispatched by notifying us by email to the email address provided, any cancellations could be subject to a restocking fee. As a business you are not entitled to cancel your order once despatched.
4.2 Products which are made to order & are denoted by a 3 to 6 week lead time and are exempt from cancellation once the manufacture of the item has begun (products will specify in an items description the lead time or you will be notified in writing within 14 days of order acceptance)
5. Title

5.1 The Products are at your risk from the time of delivery.

5.2 Ownership of the Products shall not pass to you until we have received in full (in cash or cleared funds) all sums due to us in respect of:
a) the Products; and
b) all other sums which are, or which become due to us from you on any account.

5.3 We shall be entitled to recover payment for the Products even though ownership of any of the Products has not passed from us.

5.4 Until ownership of the Products has passed to you, you must:

a) store the Products (at no cost to us) separately from all your other products and products of any third party in such a way that they remain readily identifiable as our property; and
b) not destroy, deface, or obscure any identifying mark or packaging on or relating to the Products; maintain the Products in satisfactory condition and keep them insured on our behalf for their full price against all risks.

5.5 Your right to possession of the Products shall terminate immediately if:

a) you have a bankruptcy order made against you or make an arrangement or composition with your creditors, or otherwise take the benefit of any statutory provision for the time being in force for the relief of insolvent debtors, or (being a body corporate) convene a meeting of creditors (whether formal or informal), or enter into liquidation (whether voluntary or compulsory) except a solvent voluntary liquidation for the purpose only of reconstruction or amalgamation, or have a receiver and/or manager, administrator or administrative receiver appointed of its undertaking or any part thereof, or a resolution is passed or a petition presented to any court for your winding up or for the granting of an administration order in respect of you, or any proceedings are commenced relating to your insolvency or possible insolvency or we have reason to believe that any of the above are likely to occur; or

b) you suffer or allow any execution, whether legal or equitable, to be levied on your property or obtained against you or you are unable to pay your debts within the meaning of section 123 of the Insolvency Act 1986 or you cease to trade.

5.6 You grant to us, our agents and employees an irrevocable license at any time to enter any premises where the Products are or may be stored in order to inspect them, or, where your right of possession has terminated, to recover them.


6. Defective Goods and Warranty
6.3 The warranties do not apply to any defect in the Products arising from your negligence, damage caused by you, accident, use otherwise than in accordance with its intended use, failure to follow manufacturers or our instructions or any alteration or repair carried out without our written approval.

6.4 If the Products are damaged on delivery, incomplete or not what you ordered, please notify us via email/phone straight away and in any event within 24 hours of receiving the item/s, we will be unable to refund/replace any product if notified outside of this period. At our option we will repair or replace the Product or refund its cost to you.
Please note that any Products returned to us which you claim to be defective will be checked and verified by our technicians. Any returned Products that are not found to be defective will be returned to you and we shall charge you for the returned transport costs and hold the Product until full payment has been received by us for the return transport costs (to you).

Any Products that you return to us are returned at your own risk, therefore we strongly advise all customers to take reasonable care when returning any Products to us by ensuring the Products are correctly addressed, adequately packaged and carried by a reputable carrier. Please note couriers will not collect unpacked items.

6.7 If you opt to exchange the Products, any additional payments may be required; Replacement Products will not be dispatched until such payment has been received.


7 Prices and Payment

7.1 The prices for the Products and delivery are as set out on the Website at the time of purchase. In addition to the price, you may be required to pay an additional delivery charge for quantities of more than one item and for a delivery that is not Mainland UK.

Scottish Offshore £21.28, plus fuel charge, delivery within 5 working days:
HS1-9, IV41-56, KA27-28, KW15-17, PA20, PA41-49, PA62-76, PH42-44, ZE1-3
Scottish Mainland £6.51, up to 15kg, plus fuel charge, delivery within 5 working days:
AB30-32, AB37-38, AB41-56, IV1-20, IV25, IV30-37, IV63, KW6-14, PH15-26, PA21 -35, PA37-39, PH33, PH49, PH50, FK19.
Scottish Mainland £6.51, up to 15kg, plus fuel charge, delivery within 3-5 working days:
AB33-36, AB37-38, AB41 – 56, IV1-20, IV25, IV30-37, IV63, KW6-14, PH15-26, PA21-35, PA37-39, PH33, PH49, PH50, KW1-5.
Rest of Scotland £7.99, delivery within 48 hours (usually next day): plus fuel charge.
AB10-15, AB21-25, AB39, KA, MLEH, G, KY, DD, FK1-18, PA1-19
Scottish Borders £16.55, up to 10kg, delivery within 48 hours (usually next day):
TD, GG, plus fuel charge.
(Shetlands): Up to 10kg within 5 Working Days at £21.28, plus fuel charge.
Jersey, Guernsey & Isle of Man, we offer the following delivery service: Within 5 Working Days up to 10kg at £22.98, plus fuel charge.
Isle of Wight Next Day Service up to 10kg £18.91, plus fuel charge.
Northern Ireland, £24.36, up to 10kg, next day service, plus fuel charge.
Southern Ireland: £16.55, per parcel, road service 3-5 days delivery, plus fuel charge.
All these prices are plus vat where applicable.

If your postcode is near one of these areas and is not listed above, you should be charged the regular £7.99 ex vat price (subject to quantity/weight) for delivery however we reserve the right to double check with our couriers and notify you of any additional charges.
We realize this may seem expensive, but unfortunately this is what we get charged by the couriers. CNM do not make any money on deliveries. Certain products such as radiators, storage heaters, and baby changing units, because of the weight, may incur additional charges. We will inform you prior to dispatch if there are any additional charges to pay.

7.2 You may apply to us in writing to set up a trade account which we may grant or refuse in our absolute discretion. If we agree to allow you such an account, you must pay for any Products ordered by you within 30 days of date of our invoice. Time for payment is of the essence. If you do not pay on time we may (without prejudice to our other rights and remedies) suspend your account and/or withdraw the Trade Account in our absolute discretion at any time by notifying you in email.

7.3 If you fail to pay us any sum due pursuant to the contract, you shall be liable to pay interest to us on such sum from the due date for payment interest at the rate set out under the Late Payment of Commercial Debts (Interest) Act 1998.

7.4 Payments may also be made by credit card, debit card, AMEX, BACS transfer or by cheque and we shall not despatch any Products until we receive cleared funds.

7.5 If you pay as set out in clause 7.4, your payment will be processed by a secure connection at the time you place your order on the relevant section of the Website.


8 Limitation of our liability
8.1 Whilst we have taken all reasonable steps to ensure the accuracy and completeness of the information on this Website it is provided on an "as is" basis and we give no warranty and make no representation regarding the accuracy or completeness of the content of this Website. Further, no warranty is given that the Website shall be available on an uninterrupted basis, and no liability can be accepted in respect of losses or damages arising out of such unavailability.

8.2 Access to and use of this Website is at your own risk. We do not warrant that the use of this Website or any material downloaded from it will not cause damage to any property, including but not limited to loss of data or computer virus infection. We accept no liability for viruses. We recommend that you take all appropriate safeguards before downloading information or images from the Website.
Subject to clause 8.5 our aggregate liability in respect of all causes of action arising out of or in connection with the Products purchased on our Website or in connection with your use of the Website (whether for breach of contract, in negligence or any other tort, under statute or otherwise at all) will not exceed an amount equal to the value of the Products delivered to you under these Terms and Conditions.
We shall not be liable to you for any loss of profit; or loss of anticipated revenue; or loss of business; or any consequential or indirect loss.

8.5 Notwithstanding anything in these Terms and Conditions we do not exclude liability for: personal injury and death caused by our negligence; fraud; or any liability under the Consumer Protection Act 1987.

8.6 Except for any warranties expressly set out in these Terms and Conditions any warranties, conditions, or representations whether implied by statute or otherwise shall be excluded to the fullest extent permitted by law.


9 Images
9.1 Product images are for illustrative purposes only and may differ from the actual product. All CNM images are not intended to form part of any contract or warranty with our customers. Certain images and Videos on the website are owned by CNM and are classed as intellectual property. The user is not permitted to use any of the CNM website images for business use they are solely for illustrative purposes.

10. Links to Third Party Websites
10.1 The use of third-party websites is entirely at your own risk. Links contained on the Website will lead to other websites not under our control, and we accept no liability for the content of any linked site or any link contained in a linked site. Links provided on the Website are provided to you only as a convenience and the inclusion of any link does not imply reliability and endorsement by us of the content of any third party's website.

10.2 You are not permitted (nor will you assist others) to set up links from your own websites to the Website (whether by hypertext linking, deep-linking, framing, toggling or otherwise) without our prior written consent, which we may grant or withhold at our absolute discretion.
11. Security
11.1 Our secure server software encrypts all your payment card details. The process scrambles all the information, allowing no unauthorised third party to intercept the data. Your browser will confirm that you are shopping in a secure environment by showing either a locked padlock icon or an image of a padlock next to the payment details in the relevant area of the Website.


12. Complaints Procedure
12.1 We are very proud of our high standards of customer service however, if we fail in meeting these standards; please do not hesitate to contact us at the address at the bottom of this page. Our aim will always be to deal with your complaint as soon as possible and make every effort to reach a satisfactory conclusion on your behalf to retain your valued custom.



13. Entire Agreement
13.1 These Terms and Conditions represent the entire understanding relating to the use of the Website and supersede all other statements, representations, or warranties (whether written, made by email or oral) made by us. Nothing in these Terms and Conditions shall affect the liability of either party in respect of any misrepresentation, warranty, or condition that it makes fraudulently. Any rights not expressly granted in these Terms and Conditions are reserved by us.
14. Severance
14.1 If any provision of these Terms and Conditions is found to be invalid or unenforceable by a court, it will be severed from the rest of these Terms and Conditions which shall remain unaffected.

15. Third Party Rights
15.1 A person who is not a party to this contract is not entitled to enforce any of its terms under the Contracts (Rights of Third Parties) Act 1999.
16. Force Majeure
16.1 We shall not be liable to you for any delay in, or failure of, performance of our obligations under these Terms and Conditions arising from any cause beyond our reasonable control including any of the following: act of God, governmental act, war, fire, flood, explosion or civil commotion, failure in information technology or telecommunications services, failure of a third party (including failure to supply data) and industrial action.


17. Variation
17.1 We may vary these Terms and Conditions in relation to future sales from time to time by publishing new Terms and Conditions on the Website.
18. Law and Jurisdiction
18.1 Unless otherwise specified, the products and services described in this website are available only to UK residents (excluding the Channel Islands and Isle of Man). The information on this Web Site is not directed at anyone other than UK residents and applications from others will, unless otherwise stated, not be accepted. CNM makes no representation that any product or service referred to on the website is appropriate for use or available in other locations. The UN convention on the international Sale of Goods shall not apply to any contract to which these conditions relate. The information and other materials contained in this website may not satisfy the laws of any other country and those who choose to access this site from other locations are responsible for compliance with local laws if and to the extent local laws are applicable. The phone numbers provided only apply to phone calls made from within the UK.

18.2 These Terms and Conditions and any terms and conditions relating to products or services described in this website shall be governed by and construed in accordance with the laws of England and Wales. Disputes arising in relation to the same shall, unless otherwise expressly agreed, be subject to the exclusive jurisdiction of the courts of England and Wales.
All agreements between CNM and UK Buyers shall be exclusively governed by English Law. Any disputes relating to any agreement between the parties shall be exclusively presented to the competent court in Leeds England: however, CNM may at its own absolute discretion decide to present its case to the Buyers residence or any other competent court.
CNM & Lease Terms and conditions
All products leased by CNM Online to you the customer & require your paper products to be bought for these dispensers from CNM Online; under no circumstances should you purchase the paper from another distributor.
A: All dispensers are and shall remain the property of GP; customer does not own or have and shall not claim any other property interest in the above dispensers.
Customer is authorised to use the dispenser in accordance with the express terms of this lease. Customer has no right to loan, lease sell or otherwise dispose of such dispensers without express prior written consent of GP, which may in GP& sole discretion be withheld.
Customer shall permit GP and its agents and representatives to have reasonable access to dispensers during regular business hours for the purpose of inspecting, repairing, modifying, exchanging, or removing dispensers, and for this purpose shall allow and provide access to enter upon the premises where dispensers are located.
The above dispensers will not become fixtures when attached to the customer & property, and customer will not encumber or allow liens to attach to such dispensers.
B: Restricted use of dispensers.

Customer will use the above dispensers for the sole purpose of dispensing, under GP trademarks only GP branded tissue and cutlery (collectively GP Products) authorised for use in the dispensers and purchased from an authorised distributor. The use of any tissue and/or other dispensed products in the dispensers other than GP products will have consequences detailed in letter E of the present terms and conditions of lease.


C: Intellectual property
All intellectual property (The intellectual property), including trademarks, trade names, patents, copyrights, registered design rights, know-how and any labels, advertising and promotion creative and other literature used in connection with dispensers, is and shall remain the property of GP.
Customer shall not cause or permit anything to be done which damages or may damage or endanger the intellectual property rights of GP.
Customer shall not remove or permit others to remove from any dispensers any parts, labels, trademarks, names, logos, or other markings, or to tamper with, alter, or add devices to such dispensers, in any manner whatsoever.
Customer shall promptly and fully notify GP in writing of any actual, threatened, or suspected infringement or dilution of, or any action, claims or demands on proceedings in relation to any of the intellectual property.
D: Warranties
GP warrants that, for a period of three(3) or five (5) years from the date on installation of a dispenser, such dispenser shall be free from any defects in workmanship and materials in regard to its dispensing authorised GP products; provided, however, that customer shall, promptly after discovery of any alleged defect, report in writing to GP the location of the allegedly defective dispenser, the nature of the defect(s), and the date that
the defective dispenser was installed. Other than the warranty expressly set forth in this section, GP disclaims all other warranties; express or implied, including but not limited to any implied warranties of merchantability or fitness for a particular purpose with respect to dispensers.
If GP determines that defects in workmanship or materials exist in any dispenser, GP shall, at its sole option, either repair the defects and the customer a replacement part or replace the defective dispenser. Customer expressly acknowledges, understands and agrees that the remedies stated herein are the SOLE AND EXCLUSIVE REMEDIES to which the customer is entitled for defects in material or workmanship under the limited warranty set forth above.
Except for the repair or replacement remedy above, customer agrees that it shall be responsible for all other maintenance and repair of dispenser and all costs and expenses related thereto.
GP shall not be liable for losses, damages, costs, or expenses resulting from improper installation, improper use, or abuse of dispensers by customer, or from use of products not designated or authorised by GP for use in dispensers.


E: Right of Removal and Repossession of Dispensers
Customer may terminate the lease prior to the three (3) or five-year-term (5), with or without cause by giving.
(30) days advance notice to GP.
GP may terminate the lease with immediate effect upon written notice to customer (i) if customer breaches any provisions of this lease, including but not limited to the use of unauthorised products; (ii) if customer engages in any activity relating to its performance in violation of any law, rule or regulation that may adversely impact the goodwill or reputation of GP products.
Following the termination of the agreement by either party, customer has thirty (30) days to return the dispensers to GP at customer expense.
If customer fails to comply within such thirty (30) days, GP and its agents or representatives shall have the right to enter customers premises at any time(s) during regular business hours to remove dispensers without incurring liability for any damage to the premises that was reasonably necessary for such removal.

GP shall be entitled to charge the customer with the costs generated by the removal and recycling of the dispensers. In no circumstances customer will be liable to recover the lease fees.


F: The Governing Law
These terms and conditions shall be governed by and construed in accordance with the laws of the United Kingdom.


G: Duration
The lease term shall be three (3) or five (5) years from the date of delivery of any leased dispenser to customer, unless otherwise terminated by either party in accordance with part E of the present terms and conditions.


H: Personal Data
Customer personal data are processed to create and update GP& customer files. These data are for GP internal use only. Should customer wish to access, modify or request GP not to process its data, please write to the address indicated below.


I: Severance
If any term of these terms and conditions to any extent is held to be invalid, void or unenforceable, that that term or provision shall be inoperative and void to the extent necessary to comply with the law, but the remaining terms shall nevertheless continue in full force and effect and the rights and obligations of the parties shall be construed as if the terms and conditions did not contain that particular term held to be invalid, void or unenforceable.
Prestige Radiators Ltd T/A CNM Online LTD & Prestige Washrooms
Unit 2, North Point Business Park
Eggborough
Goole
DN14 0JT
01977 663331